WELCOME TO IRON HILL MINIATURES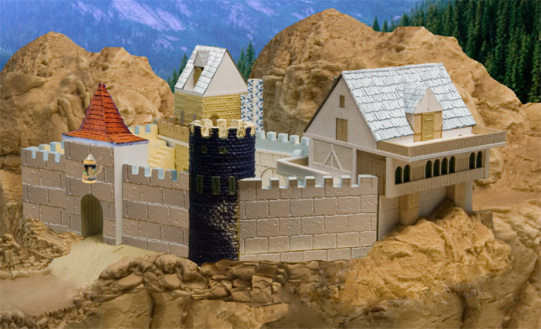 This is a Kickstarter Funded Project
Here's our project URL:
http://www.kickstarter.com/projects/1665713785/dwarf-brewery
so at this point the web site is showing what we are and working on.
Our first project at Iron Hill Miniatures is a Dwarf terrain piece called a fortified Brewery and Inn, along with the character dwarfs that can be used with this terrain piece or other miniature gaming.
The reason we have chosen this project is that the creator of Iron Hills Miniatures found that when he started gaming with Characters, especially Dwarfs, one of the first scenarios in any rule book was some faction of the fantasy world attacking a Dwarf Brewery, but there were no commercial Brewery's available. And, only once in awhile would you see character dwarfs that could be used for brewery workers and enjoying the fruits of their brewery labor. Therefore Iron Hill Miniatures was created.
We are calling this the Aulee Ale Brewery and Inn.
This Brewery and Inn will be made of High density foam, meaning that it will be light weight but durable. The brewery and Inn will cover about a 2 foot square area. The brewery will be to one side and the Inn on the other with a fortified wall to the front. The reason for the fortifications is simple, Dwarfs like to protect their treasures. And Aulee Ale is one of those great treasurers. The back of the brewery and Inn will be set against and mountain with rocks ridges all around the brewery, expect for the path leading into the brewery. There will another gate inside that leads into the mountain area.

We have created a blog where we encourage comments and feed back to help us in creating a product that will be beneficial to the gamer.

Check out our http://ironhillminiatures.blogspot.com
When our Kickstarter project is finished we will amend this web site so the products we are currently working on and any future products will be able to be purchased here.
---